2018 Theme: Animal Rescue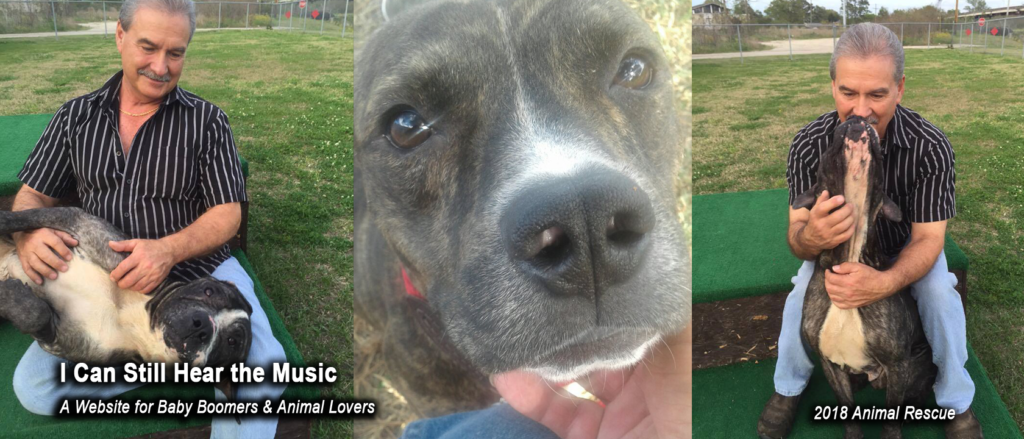 Painful Joy: Volunteering at Animal Shelters
If you have ever held a terminally ill pet while she was being put down at the vet's office, you know the feeling of despair associated with such a process. But you wanted to be there. You didn't want your precious pet to fade away without saying goodbye. You wanted to reassure your beautiful animal that she was loved and would be missed. At the moment in which she left, you were simultaneously overwhelmed with pain, anger, guilt, loss and grief. You drove home feeling emotionally numb and cried with a howl that echoed from your soul. But what if you had to do this every day? Perhaps several times a day? Unfortunately, staff members of most animal shelters directly or indirectly must endure the unrelenting pain of experiencing the euthanasia of dogs, cats and critters on a daily basis.
How must it feel to love or hold warm and gentle animals as life seeps from their bodies while being euthanized? How can anyone adapt to experiencing such repetitive loss only to realize that it will happen again before they can even stop crying? As a shelter volunteer, I recently consoled a staff member who broke down in tears after making a list of dogs and cats that were to be put down the next day. "Even though I've had to do this many times in the past, it's never easy," she sobbed. "To look into their eyes as you place their names on the list is excruciating. No one can comprehend the pain of destroying animals that you care so much about," she stated with a blank stare. Some staffers must even perform the dubious task of disposing the large and tiny carcasses by stuffing them into garbage bags. The bags are often transported to local landfills for disposal. The lucky ones are given the dignity of cremation. The toll that euthanasia has on shelter workers is beyond words. Most staff members seem to cover up their grief with scar tissue. But such an attempt to bury the anguish doesn't reduce or eliminate pain; it merely conceals it. There is no doubt that what I witness in my shelter worker friends is analogous to the emotional trauma experienced by caretakers of humans who are chronically and terminally ill. In both scenarios, it would be what mental health professionals characterize as compassion fatigue, also known as secondary traumatic stress disorder. No one is equipped to participate in the destruction of lovable animals on a daily basis and walk away in emotional balance. The only antidote to such pain is a warm hug while hearing the words that another sheltered animal has found a forever home.
There are between 3 and 5 million dogs and cats euthanized by shelters each year in the United States. The good news is that euthanasia has been reduced by nearly 80% over the last 40 years because of spaying, neutering, foster, adoption and advocacy programs. But simple math still reveals that on the average, 10,000 animals are put down each day in this country; 400 each hour of each week. Most are destroyed because there are just simply not enough available homes. But there is hope. Saying that you cannot make a difference is disingenuous. After all, it takes a village to save animals. Dogs, cats and other critters are dependent on our actions for their survival. Saying that you can't volunteer knowing that some of the animals will later be euthanized is a cop-out. One thing is for certain; if you don't volunteer, a higher incident of euthanasia is inevitable. On the other hand, if you do volunteer, promoting neuter-spay programs and working in the socialization, fostering and adoption of animals will significantly reduce the number of animals that are destroyed. And when you hear that your favorite kitty or pup was adopted, you will know that you have spread joy exponentially. The joy of a family as they cuddle their new pet. The joy of a pet as she is cuddled. The joy of knowing that you made it happen.
EDITOR'S NOTE: Although we at 'I CAN STILL HEAR THE MUSIC' have previously changed themes over the years, as of January 1 2018, the theme of animal rescue will prevail. In the past, animal rescue has received a significant following and we know that it is a theme that appeals not only to Baby Boomers, but all age groups as well. While we will continue to focus on the 50+ age group and senior pets, we will also publish an ongoing series of creative works, stories, essays, letters, photos, music videos and art that encompasses the world of animal rescue. All previous themes that have been published in the past such as care-giving and the hippie generation of the 60s and 70s can still be found on the Archive page of this website. Please enjoy!
Animal Rescue Books, Movies, Music & Video Picks:
This section contains a list and links to recommended books, movies, music and videos for animal rescuers. Some are instructional and some are entertainment selections that may also resonate with the baby boomer generation. Please check back periodically for monthly picks from the best of the best.
CURRENT THEME PICKS:
Book Pick: A Dog's Way Home
Song Pick: The House That Built Me
Movie Pick: My Dog Skip
Scroll down the page to view current and past music videos
BOOKS

Marley and Me: Life With the World's Worst Dog (John Grogan) Harper Collins Publishing 2008
Dog Songs: Poems (Mary Oliver) Penguin Publishing Group, 2015
Old Yeller (Fred Gipson) Harper Collins Publishing, 1956
The Art of Racing in the Rain (Garth Stein) Harper Collins 2008
A Dog's Way Home – A Novel – (W. Bruce Cameron) MacMillan Publishing 2017
Being A Dog – Following The Dog Into A World Of Smell (Alexandra Horowitz) Google Books – 2016
MOVIES
Hachi: A Dog's Tale (Richard Gere, Joan Allen, Sarah Roemer) 2009
My Dog Skip (Frankie Muniz, Kevin Bacon, Diane Lane) 2000
Homeward Bound: An Incredible Journey – 1993
MUSIC
Like My Dog (Billy Currington) 2010
Lassie Theme Song (The Sandpipers) 1957
I Love My Dog – Cat Stevens – 1967
Lobo – Me And You And A Dog Named Boo – 1973 (Official Video)
Blake Shelton – Ol'Red (Official Video) 2011
MUSIC VIDEOS
We will provide frequent links to YouTube that share heartwarming and sometimes funny videos of the animal world and animal rescue.
"Give the gift of a forever home by welcoming a shelter pet into your family this Christmas. When you rescue a shelter pet, you rescue someone's heart." ~ Michael Groetsch

"Shortly after Hurricane Katrina devastated our lives, I was rescued by a shelter dog named Leo. He was only a pup. Leo is now 11 and cannot run as he once did, but he loves as much as he ever did. He can no longer jump onto my bed, but he always jumps into my heart." ~ Michael Groetsch

"Your antidote to a blue mood. Enjoy." ~ Michael Groetsch

"We grieve together. Dogs grieve alone." ~ Michael Groetsch

"A cat with a GPS heart." ~ Michael Groetsch

"You must always worry when your wife calls you a dirty dog." ~ Michael Groetsch

"To determine who loves you the most, lock your wife and dog in your trunk for an hour. Then open it and discover who's still happy to see you." ~ Michael Groetsch

"The boy adopts his pup till the dog adopts his man." ~ Michael Groetsch

"When the officer's GPS freezes, the German Shepherd's GPS goes into high gear." ~ Michael Groetsch

"Always remember the house that built you and the first dog that loved you." ~ Michael Groetsch

"Perhaps the Democratic and Republication Parties could learn something from watching this amazing video." ~ Michael Groetsch

"Begin your rescue today by rescuing a shelter animal tomorrow." ~ Michael Groetsch

"ONENESS is all that matters." ~ Michael Groetsch

"Man rescues dog, dog rescues bird, bird rescues man and dog." ~ Michael Groetsch

A follow-up to Monday's post. The greatest true story ever told ("Hachi") about bonding & loyalty between a man and his dog . As my wife and I watched this movie, even my dog Leo cried at the end. ~ Michael Groetsch

The movie "Hachi" (with Richard Gere) is based on a true story. It is powerful testimony that the bonds between humans and dogs are eternal. ~ Michael Groetsch

"The Oneness we achieve through animal rescue makes God smile." ~ Michael Groetsch

"Such a sad and powerful follow-up to Monday's post of the elephant and her dog." ~ Michael Groetsch

"This is proof that animals have souls. What a powerful display of inter-species bonding." ~ Michael Groetsch

"To my wife & children who lost their kitty, Georgie Girl, after 18 years. In his last days, he survived on your love alone. RIP Georgie Girl until we meet again in Rainbow Bridge." ~ Michael Groetsch

"There is no ONENESS like that of Rainbow Bridge." ~ Michael Groetsch

"If only our dog could speak to us, there is little doubt that this is what we would hear." Michael Groetsch

"We love with our hearts while dogs love with their souls." ~ Michael Groetsch

STORIES by Michael Groetsch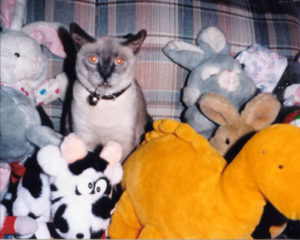 For Bright Eyes: As we eat dinner at our favorite restaurant, my wife Barbara answers her cell phone. Her eyes and stilted speech suggest that something is wrong. I recognize the caller's muffled voice from across the table. It is our son Justin. I listen intently and realize that he is calling about our cat, Bright Eyes. "Yes, Justin. Calm down. We're leaving now. We'll be home in a few minutes," she reassures him. Read more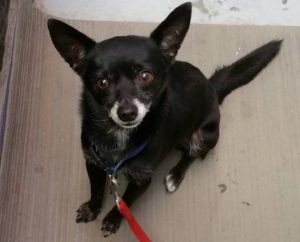 The Chihuahua's Goat by Michael Groetsch is an award-winning and humorous true story staged in the 1950s about how his dog won a goat at a family picnic. Read more
2017 Theme: "Caregiving"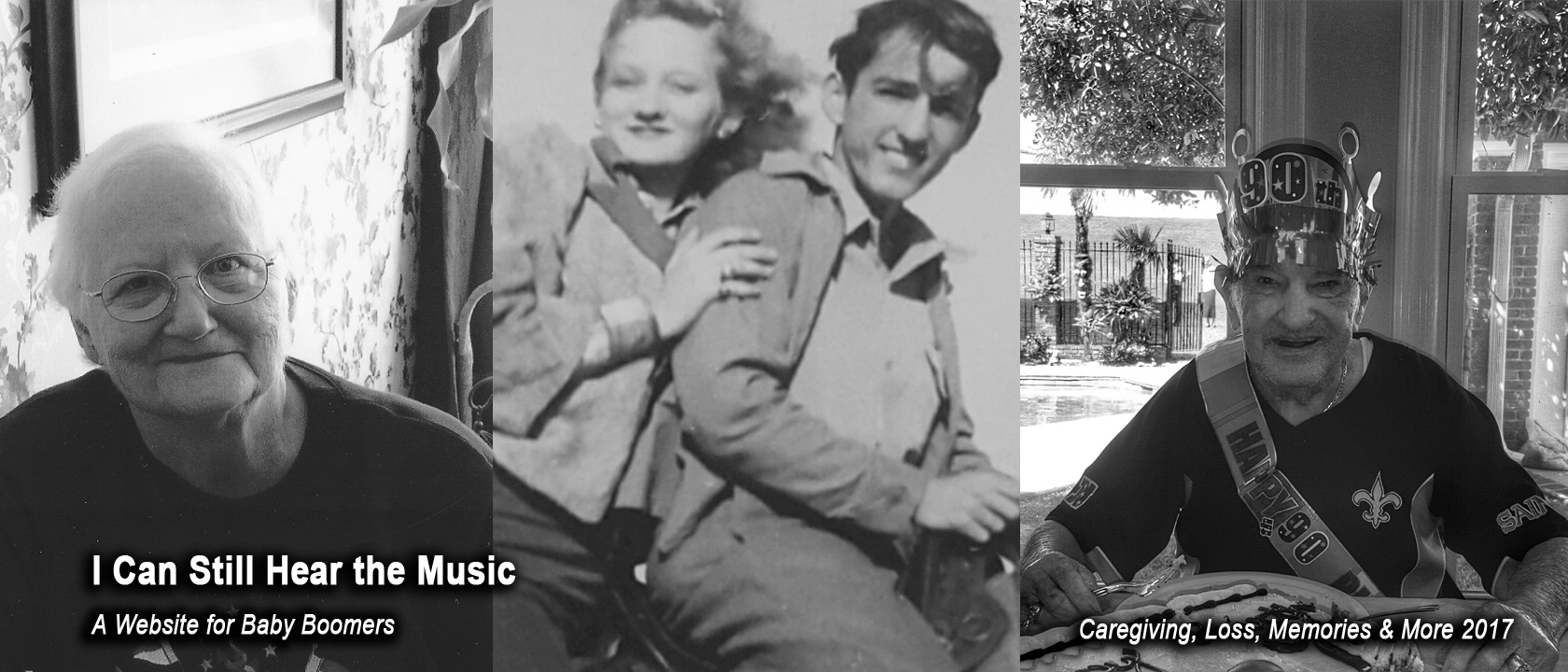 WHAT IT MEANS TO BE A CAREGIVER
As members of the Baby Boomer generation, only a few of us will get through life without becoming a caregiver for a spouse, parent, family member or close friend. The reality that people are now living into their eighties and nineties also means that at some point, many will be required to enter an assisted living program or nursing home. Those who are more fortunate may find themselves being cared for by a loved one in the comfort of their own residence. When you were young and watched from a distance someone providing care for an aging or disabled family member, while you could sympathize, it was difficult to empathize. It was simply not possible for you to fully grasp what the caregiver was going through. It was difficult to comprehend the mundane and stressful nature of doing the laundry, cleaning rooms, bathing, cooking, changing diapers, dressing, and patiently sitting with a loved one 24/7 only to do it over again and again. Care-giving just didn't seem very unique until you became the caregiver. Unfortunately, when you were young, you were not educated, advised or provided with a training manual in the art of providing such assistance. Instead, you abruptly found yourself looking after a loved one who had fallen on difficult times. And as you provide such care, you now realize what others had endured while caring for an aging or disabled family member. While the routine task of becoming a full-time caregiver for an aging parent can be a gift and the ultimate act of reciprocation for a mother or father that cared for you as a child, if you fail to properly look out for yourself during the process, it can also be daunting. It is my hope that my website's current theme on care-giving will provide you with advice, information, stories, essays, memories, music and entertainment that can turn your daily routine of providing such care into a more pleasurable and rewarding experience. Please enjoy.
CAREGIVING THEME PICKS:
Book Pick: Can't We Talk About Something More Pleasant?
Song Pick: I'm Gonna Love You Through It
Movie Pick: Still Alice

Baby Boomers Books, Movies, Music & Video Picks:
BOOKS (NON-FICTION)

SURVIVAL-RESILIENCE
Unbroken: A World War II Story of Survival, Resilience, and Redemption (Laura Hillenbrand) Randon House, 2010
CAREGIVING
Can't We Talk About Something More Pleasant? A Memoir by Roz Chast Bloombury USA, 2014
The Emotional Survival Guide for Caregivers: Looking After Yourself and Your Family While Helping an Aging Parent (Barry J. Jacobs) The Guilford Press, 2006
SPIRITUALITY
Proof of Heaven: A Neurosurgeon's Journey into the Afterlife (Eben Alexander M.D.) Simon & Schuster 2012
AGING/ MEDICAL
The Big Book of Health and Fitness: A Practical Guide to Diet, Exercise, Healthy Aging, Illness Prevention and Sexual Well-Being ( Philip Maffetone M.D.) Skyhorse Publishing 2012
RETIREMENT/ FINANCIAL
How to Retire Happy, Wild and Free: Retirement Wisdom That You Won't Get from Your Financial Advisor (Ernie Zelinski) Vision International Publishing 2009
RELATIONSHIPS
Men Are from Mars, Women Are from Venus: The Classic Guide to Understanding the Opposite Sex (John Gray Ph.D.) Harper Collins Publisher 2004
BOOKS (FICTION)
Living In The Land Of Limbo: Fiction and Poetry about Family Caregiving (Carol Levine) Vanderbuilt University Press, 2014
See Me (Nicholas Sparks) St. Martin Press, 2015
Our Souls at Night (Kent Haruf) Knoph Doubleday Publishing Group, 2015
The Notebook (Nicholas Sparks) Time Warner Book Group, 1996
BOOKS (CLASSIC)
Slaughterhouse-Five (Kurt Vonnegut) Random House, 1991
Catch 22 (Joseph Heller) Simon & Schuster 2011
MOVIES (ALZHEIMER'S)
Still Alice (Julianne Moore, Kate Bosworth) 2015
Away From Her (Michael Murphy, Gorden Pinsent) 2006
The Notebook (James Garner, Gena Rowlands) 2004
MOVIES (CONTEMPORARY & CLASSIC)

Selma (David Oyelowo, Tom Roth, Tom Wilkerson, Dylan Baker) 2014
Midnight Cowboy (John Voight, Dustin Hoffman) 1969
The Graduate (Dustin Hoffman, Anne Bancroft, Katherine Ross, William Daniels) 1967
Do You Remember Love (Joanne Woodward) 1985
MUSIC (CONTEMPORARY)
I'm Gonna Love You Through It (Martina Mcbride) 2012
Old Hippie 3 (Bellamy Brothers) 2012
Storytone: Deluxe Version (Neil Young) 2015
MUSIC (CLASSIC)
2017, 2016, 2015 Essays
The Gift, Joy and Stress of Caregiving for an Aging Parent
Circles: Keeping Your Social Groups Intact
A 12-Step Program in Reducing Blue Moods
Stories from 2016, 2017
"Love Story" is a moving and award winning story, authored by Michael Groetsch, that captures the loving and touching conversation between an elderly man and his dying wife as they share a final dinner together at a New Orleans restaurant. READ THE FULL STORY HERE
"The Last Train Ride" is a heartfelt story by author Michael Groetsch, where the 83-year-old father of a childhood friend shares how his memory and life is quickly fading and that he is ready to take his last train ride. READ THE FULL STORY HERE
"The Kidnapping of Charlie Cotton" is an award-winning and inspiring story of author Michael Groetsch's unique and heart-warming bond with an aging homeless man named Charlie that he once rescued from the streets of New Orleans. READ THE FULL STORY HERE
"Sweet Lorraine" – Author Michael Groetsch was asked by a terminally ill friend to assist him in writing a poetic letter to his wife before he passed. As he transcribed his friend's feelings into words, he quickly realized that it was more than a letter. It became an award winning love story titled 'Sweet Lorraine.' Read more
"Johnteen" is an award winning story authored by Michael Groetsch that shares the lives & thoughts of his father, sisters & brothers as they embraced his mother's struggle and eventual passing from Ovarian cancer. Read more
"The Old Schoolhouse" is a touching and heartfelt story of a son and his aging father sharing memories as they walk through an abandoned schoolhouse that they both attended over a half-century ago. Read more
The Summer Cottage: With curious anticipation, I turn from Highway 90 onto North Beach Boulevard. A fruit vendor sitting near his pickup truck waves like we are old friends. The vendor is surrounded by the fruits of early summer. A pile of light green watermelons lay near the tailgate of his truck. Although we count ours lives in years, we seem to measure them in seasons. Read more
Poetry & Letters 2016, 2017
A Living Will: Love, Music, and Morphine
Leathered Beads And Flowered Cars
Photography & Art
MEMORIES
AGING
FAMILY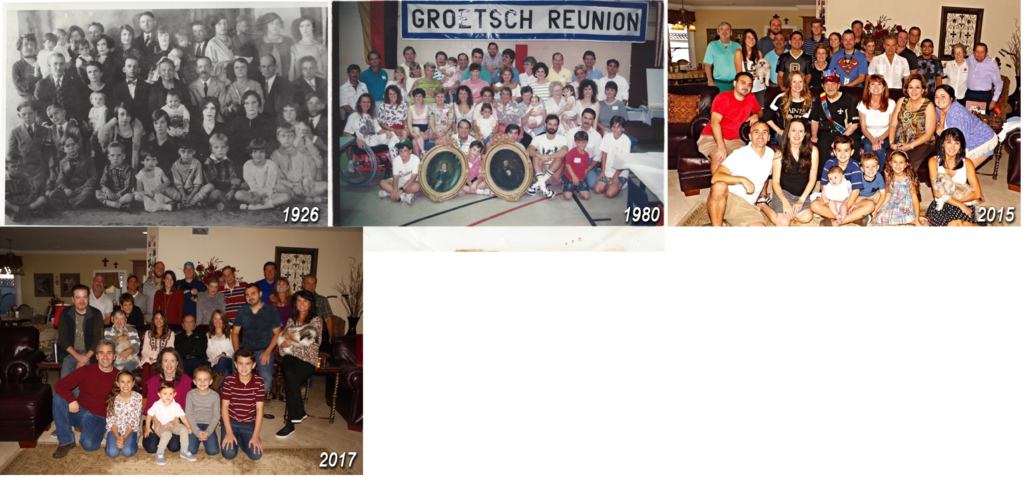 Photography by Justin Groetsch
Contributed Photography

2015 Theme: "Proud to be Called an Old Hippie: The Social Revolution of the Late 60s and Early 70s."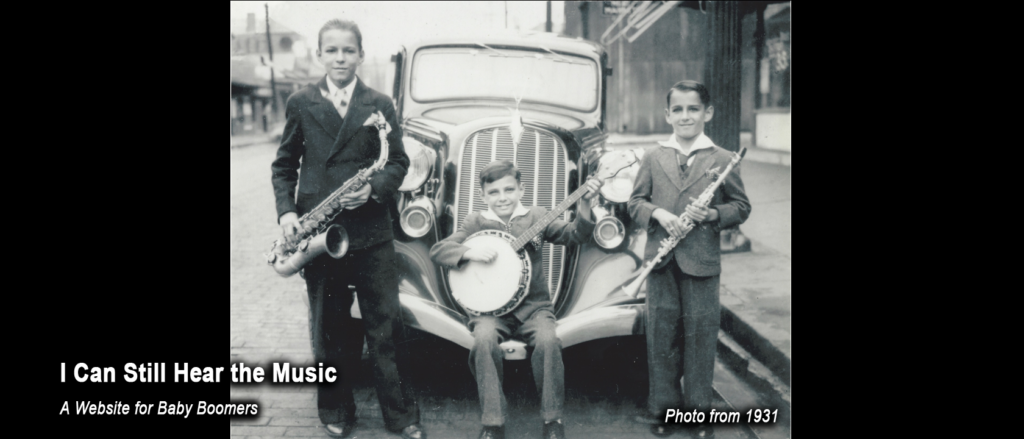 If you are a baby boomer, particularly if you are over the age of 60, you will probably agree that the 1960s and the early 1970s were one of the most chaotic periods in American history. John F. Kennedy was assassinated in Dallas as he rode in an open limousine with his wife Jackie (1964), his brother Robert was killed during a political rally in Los Angeles (1968), and Martin Luther King was murdered at the Lorraine Motel in Memphis (1968). President Lyndon B. Johnson declared on national television that he would not seek re-election because of a divided House and the Vietnam War controversy (1968) and Richard Nixon resigned in disgrace because of his connection to the Watergate scandal (1974).
The famous and social elite also made international news. Hollywood actress Sharon Tate, her unborn child and four houseguests were brutally murdered by Charles Manson and several of his drug-crazed followers (1969). After being kidnapped by members of the Symbionese Liberation Army (the SLA), heiress Patty Hearst joined her captors and was viewed on security video holding an automatic rifle while assisting them in robbing a bank in Los Angeles (1974).
Many of us were passionately involved with the social-political movements that not only changed us morally and spiritually, they defined us as well. We cried as we watched the funerals of Martin, Robert and John. We marched the streets in protest of the Vietnam War that the White House tried to pass off as a "conflict," staged "sit-ins" on college campuses that lasted for days, and fought passionately for the civil rights and liberties of others. We attended "love-ins" bra-less, shirtless and shoeless while almost all of us inhaled (unlike Bill Clinton). Then there were the radical teachings and eventual incarceration of Dr. Timothy Leary who recklessly promoted the use of LSD to his students and followers while suggesting that they turn-on and drop-out. Some of us attended the legendary rock concert at Woodstock while others chose to live in communes or on the streets of Haight- Ashbury.
The social revolution of the 60s and 70s was a period in history that only baby boomers can actually grasp. I can still recall my son's comments as we shared a television documentary that focused on the ideologies, dress, lifestyles and hairstyles of our hippie subculture. During a commercial break and while looking confused, he simply asked if we were all crazy. It was only then that I realized that unless you traveled through that moment in time with us, it's impossible to comprehend a social movement that changed us forever.
This website's ( I Can Still Hear The Music) theme will change every four months.  The new theme, "Proud To Be Called An Old Hippie," is dedicated to all the baby boomers of the world who shared an era that is held so very close to our hearts. Please enjoy.
2015 Theme: "I Can Still Hear the Music"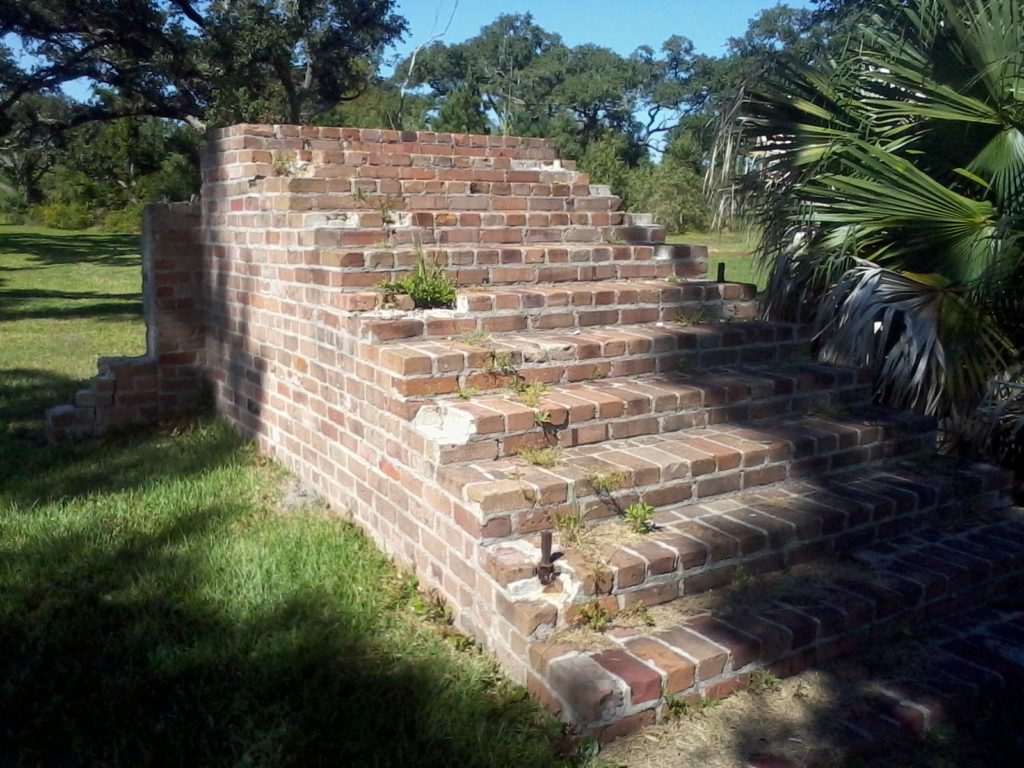 Approximately 2 years ago, I began collaborating with New Orleans singer-songwriter Dan Rivers. Dan and I agreed to co-write and produce a CD in which it's socially conscious and provocative songs view life's glass as being half-full as opposed to half- empty. The culmination of our work is a 10-song CD titled "I Can Still Hear the Music." Our CD is directed at the baby-boomer population and those that love them and was released during the summer of 2015.
The website that you are about to experience, "I Can Still Hear the Music," carries the same name as the CD. It evolved as an outgrowth of my work with Dan Rivers. During our musical project, it became apparent that the baby-boomer generation, of which I belong, has not only been ignored by the current music industry, there also seems to be a need for a forum that shares products and advice for the 50 and above generation that wish to foster their creative natures. It is my vision that this website will not only provide you with the joy of connecting to baby- boomer style music, it will also provide items such as DVD's, artistic pictorial themed posters, short stories, books, creative contests, and even a quarterly advice column that will hopefully enhance your everyday life.
As individuals, particularly as the baby boomers, we strive each day to maintain our emotional, spiritual and physical balance. It is my desire that through this website, I can assist you in the acquisition of your balance by providing quarterly advice, suggestions and recommendations that will make this day brighter then your yesterday. Please enjoy.
QUOTES by Michael Groetsch
1. "Never lose your sense of spiritualistic oneness by becoming immersed within the subculture of cosmetic materialism."
2. "The word Woodstock will forever echo our moments in time as free-spirited and long-haired hippies."
3.  "When you yearn for memories that last, unearth the treasures of yesterday's past."
4.  "Growing old is not a choice, but in those years you'll hear my voice, speak to you with love and grace, I'll hold your hand, I'll kiss your face."
5.  "Share your soul today, so you won't regret tomorrow."
6.  "When you let your heart sing to your father, your souls dance a perpetual waltz."
7.  "During our darkest moments in life, mothers are always there to lift us from the shadows of despair."
8.  "Mothers are more than the wind beneath our wings. They are what rain is to a heavy drought and what sunshine is to a passing storm."
9.  "The heartfelt and painful emotions for a loved one suffering from Alzheimer's don't seem unique until they are your own."
10.  "Be patient, caring, loving and kind and you will be blessed with the most incredible bond."
11. "We all too often project the future and miss the present. Never allow today's passions to be lost within the shadows of tomorrow's thoughts."
12. "If you are a caregiver for an aging parent or loved one, consider walking and sharing with them the beauty of a sunset or peacefulness of nature. For that is why they were created."
13. "While our memories may fade like a landscape beneath a heavy winter's snow, true love endures even the coldest of nights."
14. "Never lose yesterday's memories within pursuit of tomorrow's dreams."
15. "Oneness is all that matters."
16. "The greatest mystery in life is death."
17. "Air is to the lungs is what love is to the heart."
18. "A ton of gold buys less than a giving heart."
19. "Each day of your life you fight for your emotional, physical and spiritual balance. That is particularly true as you age. Always remain proactive in those struggles. For that is how you will find peace."
20. "Our life is not measured in how much we accumulate. It is measured in how much we have shared."
21. "Living until the age of 80 means you are allotted 4160 Fridays in your life span at birth (80 years x52 weeks). When you reach the age 60, you have only 1060 Fridays left. Remember that next time you yell TGIF!"
22. "So very often the present travels into the future to repeat the past."
23. "The totality of love is equal to the sum of its parts."
24. "Growing old is not a choice, but in those years you will hear my voice, speak to you with loving grace, I'll hold your hand, I'll kiss your face."
25. "When death do us part, our souls will share a single heart."
26. "Oneness is all that matters."
27. "While my wife and I are so very different, there is a sameness within our souls."
28. "The heartfelt and painful emotions felt for a loved one suffering from Alzheimer's doesn't seem unique, until they are your own."
29. "When I was just a child and sat to share a glass of lemonade in the hot sun with my Mom, she realized that there was only enough lemonade for a single glass and suddenly decided that she was no longer thirsty."
"You Danced with Me"


This song takes listeners through four chapters of an enduring relationship and marriage: Love at first sight, having a family, supporting one another in times of crisis, and growing old together gracefully. Lyrics by Michael Groetsch; vocals by singer-songwriter Dan Rivers

"Still in the Love In"
"Granny and grandpa are 2 old hippies. They're at it again. Instead of sitting in a rocking chair, they're out protesting somewhere. Although they don't know what it's about, they're going to figure it out."
Co-written by Michael Groetsch and Dan Rivers. Performed by Dan Rivers.
"Hippie Heaven"
"Hippie Heaven" is about an aging hippie who is put under during surgery only to find himself traveling through a "white light that turns to purple haze" that opens to a stage filled with deceased rock stars from the 1960s.
Co-written by Michael Groetsch and Dan Rivers. Performed by Dan Rivers.
"YOU'VE BECOME MY SON"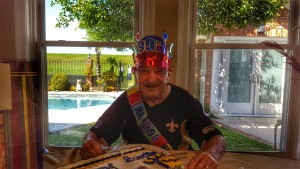 You've Become My Son: (Americana/Folk) As parents age, they often regress and become childlike. Role reversal sometimes takes place in which sons and daughters begin parenting their aging mothers and fathers. You've Become My Son is a beautiful tribute to an elderly father in which his son begins to do for him, all those things that his father once did for the son.
LISTEN TO THE FULL LENGTH SONG HERE:

"Whisper Goodbye"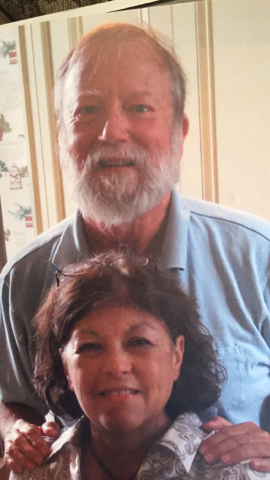 LOVING MEMORY OF PAUL TROUARD – While sleeping at night with a spouse who is terminally ill can be devastating, it can also be a moment of rejoicing the wonderful memories once shared with family and friends. "Whisper Goodbye," performed by Dan Rivers and co-written by Michael Groetsch shares the intimate thoughts of a wife who is spiritually prepared for the loss of her husband. LISTEN TO WHISPER GOODBYE HERE
"I Can Still Hear the Music"
Co-written by Michael Groetsch and Dan Rivers

Most would agree that the songs of the late 1960s and early 1970s contained some of the most meaningful and powerful lyrics and themes of the 20th century. Artists like James Taylor, Carole King, Bob Dylan, Cat Stevens, Harry Chapin and many other folk singers wrote and sang about issues that were thought- provoking and profoundly significant. With rare exception, much of the music produced at that time had social messages that reflected the changes and mind-set of that era.
Unfortunately, the music industry of today has disregarded the lyrical themes of yesteryear. In their production of new material, the industry has chosen to focus primarily on the younger generation. Consequently, if someone who was part of the social movement of the 60s and 70s wants to enjoy music that is appealing to them, they must tune into an "Oldie Channel." This is even the case with country music. The music industry seems to have forgotten that most of the 60s generation are alive and well and are still thirsty for music and lyrics with significant and meaningful social themes.
You will find that the collection of songs in "I Can Still Hear the Music" have been written and produced for not only the baby boomers, but also for those they love. Each of the songs involves a captivating and provocative theme that often presents itself later in life. While some of the songs are about painful issues that face us all, they were written and composed in a way that always sees the glass as being half- full. The beautiful voice of Dan Rivers and provocative lyrics of co-writer Michael Groetsch helps capture the emotion and essence of each song in a way that speaks to your heart and to the hearts of your loved ones.

HEAR THE SONGS ON YOUTUBE HERE
1. Still In The Love-In: (Folk/Rock) (Folk/Rock) Where have all the old hippies from the 60s gone? Many are still alive and well and instead of sitting on their porch in a rocking chair, they are probably out protesting somewhere. While they may not know what it's all about, they can still figure it out.
2. You Danced with Me: (Waltz) A touching chronology of the 4 chapters of an enduring and loving marriage: love at first sight, having a family, supporting one another in times of crisis, and growing old together gracefully.
3. Your Pretty Face Is Blue: (Americana) Domestic violence is an unfortunate and tragic aspect of our society that not only impacts the woman, but her children as well. Your Pretty Face is Blue is a sobering revelation of how young boys who witness such violence often repeat the behaviors of their fathers.
4. I Can Still Heart the Music: (Americana/Theatrical) This featured track is masterfully performed and produced in the style of 60s folk singer Harry Chapin. Within 7 minutes, the song shares the rise, fall and resurrection of the coastal town of Bay St. Louis, Mississippi. The first part of the trilogy begins in 1954 when summers on the beaches were pure joy. The second segment covers the Bay immediately before and after it was devastated by Hurricane Katrina. The last part rejoices in the Bay's reconstruction. In essence, the song travels through the mood spectrum of joy, pain and elation.
5. Whisper Goodbye: (Adult Contemporary) While going to sleep at night with a spouse who is terminally ill can be devastating, it can also be a moment of rejoicing in the wonderful and lasting memories that were once shared with family and friends. Whisper Goodbye shares the intimate thoughts of a wife who has spiritually prepared for the loss of her husband.
6. Sunset Village: (Americana /Folk) After fifty years of marriage, an elderly man looses his wife and has to enter an old folk's home. He also discovers that the home does not allow pets and that he must surrender the dog that helped him through his grief to an animal shelter. Later in the song however, the story takes a happy turn when the staff surprises him and reunites him with his pup.
7. Who Rescued Who: (Americana/Folk) An elderly man walks into an animal shelter looking to adopt a puppy but after an old and gray dog catches his eye, he adopts the older dog instead. When friends visit his home and comment that he rescued the dog, he softly replies that the dog actually rescued him. He also realizes that the dog walks and shares with him each day, the beauty in a world that he had almost forgotten.
8. Hippie Heaven: (Folk/Rock) While being put under during surgery, an aging hippie finds himself traveling through a "white light that turns to purple haze" and visits the performances of several deceased rock stars of the 1960s. After regaining consciousness, he wonders if it was a near death experience or simply a dream.
9. Within Me: (Soulful/Gospel) So many women and men who lose their unborn or newly born children find solace in knowing that their hearts and those of their children still beat as one. They seek refuge in knowing that the souls of their children are still within them and that they will eventually be reconciled in the next life.
10. You're Become My Son: (Americana/Folk) As parents age, they often regress and become childlike. Role reversal sometimes takes place in which sons and daughters begin parenting their aging mothers and fathers. You've Become My Son is a beautiful tribute to an elderly father in which his son begins to do for him, all those things that his father once did for the son.
"I Can Still Hear the Music"